The History of the World Cup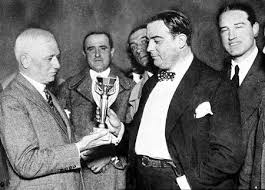 The World Cup is the biggest international men's football competition and has been held for many years; it won't be a surprise to find a lot of history coming from it. The world tournament was first staged in 1930 for national teams. It was Jules Rimet's idea to host the event, and by then, he was the FIFA president. In the first event, only thirteen teams participated in the final, and they were invited for the tournament. No qualifiers took place, but as time went by, the event has grown dramatically, and it currently hosts 32 teams in the final.
Key Events
Over the years, there have been major events that have occurred, some of which had a negative impact on the competition. In 1942, the tournament was cancelled due to the heated period of World War II. The conditions then were not favourable for the competition to take place. The next one was scheduled to be in 1946, but the war ended in 1945, leaving the international football body with just a year to organize the event. Due to time and financial constraints, the 1946 World Cup did not take place.
In 1950, the competition was back, and it took place in Brazil. This time even the British teams took part in the event. They were not part of FIFA since 1920 because they didn't want to play against countries they were fighting against.
The first edition to be held in Asia was in 2002. It was hosted jointly by Japan and South Korea. Also, the African continent got a chance to host the prestigious competition in 2010, and it was in South Africa.
Winning Teams
There have been 21 events in history. Brazil is the most successful team in World Cup history, winning five titles to date. The current champions are France, and they have won it twice. Germany is the second-best in this competition, having won four trophies.