World Cup Qualifiers in Asia Postponed Due to Corona Virus
Coronavirus has grown into a world pandemic over the past few weeks. This dreaded disease also referred to as Covid-19, originated in China. There are so many theories about the development of the virus. However, none of the theories have been confirmed to be untrue. The virus is spreading quickly across the globe, and now a more substantial part of the world has been affected by the virus. There have been several reported cases from most countries in the world. There is also a number of reported deaths as well. Scientists have not yet found a cure for this virus, and people are taking precautions to reduce its spread.
Effect on Football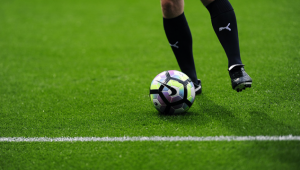 FIFA is not willing to take any risks with its players. FIFA and the Asia Football Confederation have come to an agreement that the Asian World Cup qualifiers should be postponed until it is safe. They have postponed the matches that were to be played in the March and June international breaks. This is after some players have tested positive of the virus in Italy.
FIFA has also allowed the Asian nations to play the games if they feel so. This can only happen if there is guaranteed safety to all people in the game. They also have to meet the safety measures of preventing people from getting the virus. The nations also have to have a mutual agreement for the match to take place. Only Qatar, which is the host country, has qualified for the competition.
Most of the coronavirus cases have been reported in Asian countries. China has the highest number of confirmed cases. Iran and South Korea also have an alarming number of coronavirus cases. FIFA and AFC are just taking precautions to safeguard the players and also ensure that the fans do not spread it during the big games.