Plans to Move the 2022 World Cup to Winter
Most people expected the upcoming FIFA World Cup to take place as usual within the summer. Still, due to some conditions, we might experience some rescheduling. There are definitely reasonable reasons to move the tournament to the winter. Yet, it will have some effects on the calendar of other football activities.
Who is Proposing the Reschedule?
The world football governing body, FIFA, is responsible for the timing of the competition. They are moving it to the winter period, specifically from November 21st to December 18th. The Qatar event is estimated to take 28 days, which is one of the shortest periods in World Cup history. The body's president Gianni Infantino is firm on the decision and says no changes will occur.
Reasons for the Changes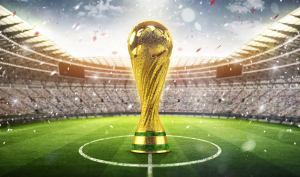 The reason for the shift to winter is mainly due to the health concerns of the players. The world football tournament is held during the sunny season, and since the next edition will be in Qatar, a region having extremely high temperatures, it would harm the players. This has been termed as a risk to the players, which can be evaded by changing the season.
Reactions
The change will result in disruptions to the normal routine of other leagues. Most European leagues have not received this well since it will force them to restructure their schedules. The premier league specifically will be forced to kick off their campaign earlier than usual. It will probably be in July 2022 so that the changes in their programmes cannot change greatly. The season would end late, leading to a short summer break in 2023.
Transfer Window
The shift will be a nightmare for all the clubs due to transfers. The summer transfer window usually begins in June and ends in August, but as a result of the change, the period will be reduced since most competitions will begin earlier. Clubs won't enjoy the lengthy transfer period as usual.