Cities That Will Host the 2022 World Cup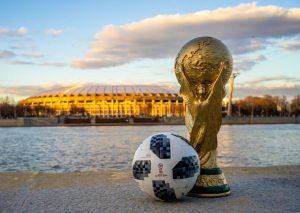 The 2022 World Cup is edging closer and closer. Players are trying their best to get a spot in their clubs in a bid to get a call up to the national team easily during the world cup. The 2022 World Cup is set to be held in the Arabian nation of Qatar. The stadiums hosting these games are situated in coastal cities. The stadiums have been positioned within a 55-kilometre radius of Doha. Here at some of the cities that will host the 2022 world cup.
Al Khor
This city is 55 km North of Doha. The city has beautiful Bea and parks where you can enjoy yourself while waiting to watch your country in action. The Al Bayt Stadium will be the place where the action takes place in this town. This stadium is still under construction.
Al Rayyan
It is very close to Doha. This city is very passionate about soccer. The Al Rayyan stadium will hold all the soccer action in the town during the world cup period. The stadium is also still under construction. This stadium will also be home to Al Rayyan SC after its completion. You can have a visit to some cultural sites in the city during your free time in the city.
Al Wakrah
This is a great tourist destination in Qatar as it has some of the best historic architecture in the country. It will now also serve as a host city for the 2022 world cup in Qatar. The Al Janoub Stadium will be used for the World Cup competition.
Doha
This is one of the great cities on the continent right now. It is currently a great destination for a lot of people. The city will have four stadiums hosting the world cup. These stadiums are Al Thumama Stadium, Education City Stadium, Khalifa International Stadium, and Ras Abu Aboud Stadium.