Famous World Cup Winning Coaches
Successful teams in World Cup history have had great coaches on the bench to guide and lead them to victory. Their game plans and styles of play are crucial in winning a game. Some of them have even won the title more than once. Some of these tactical men include the following.
Vicente Del Bosque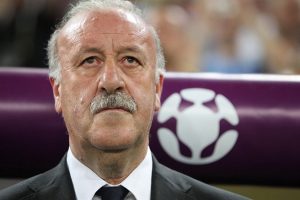 Vicente is a Spanish coach born in 1950. His managerial career has not been limited to national football, but he has also managed at club level. He has had a successful profession, and the greatest achievement he can boast is a World Cup win with the Spain National Team. It was his first World Cup trophy, and he won it in 2010.
Luiz Felipe Scolari
The Brazilian international is a retired professional footballer and is currently in the managerial field. He has managed national teams like Brazil and Portugal. The tactician led The Golden Squad of Brazil to lift the trophy in 2002 that was held jointly in Japan and South Korea. That is his best achievement with a national side to date, therefore, making him famous in World Cup history.
Joachim Low
The 60-year-old footballer manager is a former player of the German national team and is currently their manager. He has had ups and downs in his career, with the achievements having more weight. He led his country to lift the world trophy in 2014, which was the fourth for Germany and a first for him. Under his guidance, Germany has been struggling of late, but they will be looking to bounce back in the upcoming tournament in 2022.
Helmut Schon
The late Schon will remain in the books of history for managing the West Germany side in four consecutive World Cup finals. Out of the four, he managed to win one in 1974, became runners-up in 1966, and was third in 1970.