Welcome to Adventure Alley

Football is the world's biggest sport, and it deserves an equally big website. That's what you are reading right now, a site that celebrates football's greatest showpiece- the World Cup. Adventure Alley takes you through all stories about the World Cup, all written in an exciting way.
The stories will be found in the following sections.
History
The World Cup has been around for the better part of the last century. It began in 1930 and has had numerous great moments since then. This section looks at the most remarkable of these events, including players who were at the centre of them all.
News and Latest
As the world gears towards the next edition of the World Cup, there are a lot of happenings taking place. Qatar 2022 is already raising issues of change of calendar, while qualification for the same is already facing the Coronavirus crisis. This section touches on these and more current issues.
The World Cup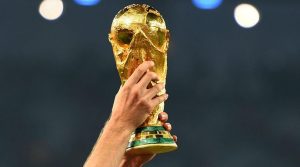 This section focuses on the general world cup happenings. It looks at the coaches who have had the greatest exploits in the sport as well as players who have made the best contributions for their teams.
Recent World Cups
Russia 2018 was memorable, and it is worth relieving in every sense. From the defending champions being sent home early to underdogs reaching the final, it was never short of a thrill. This section has been created to relieve this event, including the major upsets and players who drove little-fancied teams to glory. Oh, and England almost 'bringing it home.'
Get in and relieve the greatest sport one more time. Remember to invite others too!