Favourite Countries to Win the 2022 World Cup
As the 2022 FIFA World Cup approaches, football fans are already making predictions on the favourites to win the elite world football trophy. The qualifiers for the international tournament are underway. Experienced players are dominant in most teams, whereas some have a new generation of talented footballers who can help their teams lift the trophy. Possible champions are the following.
France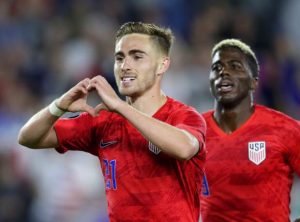 Commonly referred to as the blues, the France men's team will go to the 2022 world with high spirits to defend the highly coveted title. The blues team is a blend of both experience in a player such as Olivier Giroud and also new talent with the likes of Kylian Mbappe. These combinations of players have the ability to defend the title in the upcoming event.
Belgium
Currently ranked at position one by FIFA, The Red Devils stand a high chance to win the 2022 World cup that will be held in Qatar. Under the management of Roberto Martinez, they managed position three in the 2018 edition of the same. They have top quality players like DeBruyne and Hazard to help them through.
England
The English national team boasts a lot of depth in their squad as they prepare for the 2022 international event. The team has appeared in most World Cups, and they will be looking for their second trophy. The spotlight will be on them to go the distance.
Germany
Joachim Low, the German coach, will be looking forward to motivating the team to bounce back from their disappointing performance of 2018 and win the trophy. They will be looking to add to their four trophies. They have a great youthful group of players coming through.
Croatia
The Chequered Ones will enter the 2022 event with the aim of improving their runners-up result of 2018. They are currently ranked sixth and will battle any team to lift the trophy.