Players Who Boosted Their Countries' World Cup Winning Odds
Both France and Croatia, World Cup 2018 finalists, were nowhere near the top when the winners were predicted. They paled in the face of the likes of Germany, England, Brazil, and Argentina.
However, their star players boosted their odds significantly. The likes of Luka Modic and Ivan Rakitic made Croatia's chances fathomable. At the same time, France had the likes of Kylian Mbappe, Antoine Griezmann, and Paul Pogba, who led them to eventual glory.
Over the years, teams at the world cup have had players who pump them up. These include the following.
Edson Arantes do Nascimento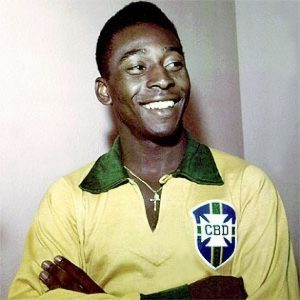 He is popularly known as Pele. He is a retired professional footballer who played the forward position. Most people refer to the Brazilian as the greatest, and in 1999, he won the player of the century award. Winning three World Cup trophies has made him one of the best in the tournament.
Diego Armando Maradona
Maradona is currently in football as a coach and is a retired professional footballer. He is regarded as a legend due to his many achievements in the game. The greatest of all time has participated in several World Cup finals representing Argentina winning the 1986 edition as the team's captain. In that year, he displayed an outstanding and consistent performance scoring five goals. His World Cup goal was voted as the goal of the century.
Bobby Charlton
The retired English legend has had phenomenal achievements in the World Cup with England. During his playing time, he played both as a midfielder and a striker. Sir Bobby Charlton had good discipline on the pitch since he was cautioned only twice during his playing time. He was part England side that won the World Cup in 1966.
Lothar Matthaus
Lothar, a German retired footballer, has had huge achievements with his German side in the FIFA World Cup. The best result he had was a win in 1990 and two runners-up awards in 1982 and 1986.