The Best World Cup Players Over the Years
Significant performances and significant contributions from footballers go down in history, and generations remember such players. There are several players regarded as the greatest of all times, especially on the World Cup stage. National teams of respective players have significantly benefited from these players, some of them helping get to the advanced stages and a win for other teams. The best World Cup players include the following.
Zinedine Zidane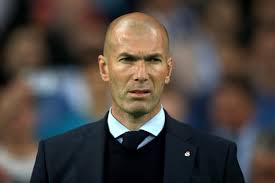 The retired football professional is currently a manager at Real Madrid, and during his playing time, the attacking midfield was his natural position. The French international represented his country in many top competitions, with the World Cup being among them. Zizou won the World Cup in 1998 and helped his team get the runners-up position in 2006. Some football stars, including David Beckham and Zlatan Ibrahimović, have heaped praise on the sportsman terming him as the greatest of all time.
Johan Cruyff
Born in 1947, Cruyff became a professional footballer and later a coach of the same sport. He had a colourful career winning three Ballon d'Or awards. He also proved to be the greatest of all time internationally by leading the Dutch team to the final and won the Golden Ball award in that tournament.
Roberto Baggio
The former professional football player of Italian origin played as an attacking midfielder and, at times, as a striker. In the 1999 FIFA awards, Baggio became fourth in the player of the century category. He represented the Italian football team, and in 1990, he helped them clinch the 3rd position. In 1994, he was in the team that finished as runners-up.
Phillip Lahm
The 36-year-old hung his boots up as a footballer in 2014 after captaining his German side and helping them clinch the World Cup. He played as a left-back or centre-back and will be greatly remembered for his achievements, especially with the national side.